GrowHobby Launches First Product Exclusively on Amazon.com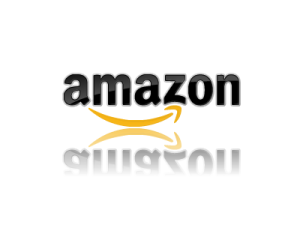 GrowHobby recently announced the launch of its initial product, a 12-watt LED grow bulb. The company has decided to align itself with the largest online retailer Amazon.com to offer competitive pricing and a safe shopping experience.
"We chose Amazon.com as our only supplier for our brand new LED grow bulb," said Lynn C., CEO of GrowHobby. "Amazon.com has a reputation for offering an easy checkout experience that our customers like, know and trust."
Amazon.com recently announced that its Prime membership has climbed 53% in 2014. This dramatic increase in paid members means that more customers are eligible for the free 2-day shipping option.
"Amazon's ability to ship our product for free is really unique" said Lynn. "Even though our LED grow bulb is lightweight there was still a shipping cost that we had to factor in when making partnership decisions. Amazon made it easy for us. They even offer free shipping, regardless of Prime membership status, on all orders over $35 which includes our product. Customers really can't beat the price on the quality of our grow bulb or the free shipping anywhere other than Amazon.com."
GrowHobby expects to capitalize on Amazon's mass domestic appeal, but also its global appeal. India is a large consumer nation and Amazon is a newcomer to their market. However, in less than 2 years Amazon.com has already become the largest e-commerce operation there.
Amazon.com also offers something unique in its review system. Nowhere else does the power of a review hold so much value.
"We decided to launch our product using Amazon.com because we know our unit is made of the highest quality materials and workmanship. We want our customers to know ahead of time that they can trust our company and trust our products. Amazon's review system will give us a competitive edge over low quality LED grow bulbs currently flooding the market."
GrowHobby has shown a unique marketing strategy by only offering its product through the Amazon.com platform. Since this is their first launch it will take them some time to gain reviews and develop that trust with its customers. Amazon.com continues to be fertile ground for new and existing businesses selling physical products.
About GrowHobby:
GrowHobby is a company that offers its customers LED grow bulbs based on the belief that high-quality does not have to equal high-cost. They offer their bulbs directly to customers at reasonable prices because they use the power of Amazon to keep their overhead costs low.
Contact Information:
GrowHobby
Tel: 1-888-436-5441
Email Us
Buy This Product